Direct TN speaker to decide fate of 11 AIADMK MLAs'
'Direct TN speaker to decide fate of 11 AIADMK MLAs'
TNN | Jun 10, 2020, 12:57 IST+1AA4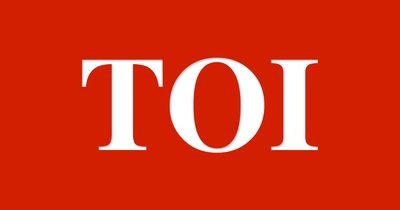 CHENNAI: More than four months after the Supreme Court asked the Tamil Nadu assembly speaker to decide on the disqualification of 11 AIADMK MLAs, including deputy chief minister O Panneerselvam, the DMK has moved the apex court for a direction to the speaker to decide the issue forthwith.
The 11 legislators are facing the disqualification proceedings since they defied the party whip and voted against the motion of confidence moved by chief minister Edapadi K Palaniswamy in 2017.
"For the last 3 years and 3 months, the speaker has not decided the issue. This inaction assumes greater significance in view of the fact that in the earlier round of litigation, before the apex court dated February 14 the speaker was asked to decide the disqualification petitions in accordance with law. Despite that, nothing has been done for last 4 months, whereas the law requires the speaker to decide a petition from disqualification within an outer limit of three months," the plea moved by DMK whip R Sakkrpani said in his petition. In September 2017, the Madras high courtturned down the plea moved by DMK challenging the inaction of the speaker in not deciding the petitions of disqualification moved against the 11 MLAs.
The high court held that the issue as to whether a direction to take a time-bound decision can be issued to the speaker is pending consideration before the Apex Court and therefore, it cannot interfere. Subsequently, DMK moved the Supreme Court on appeal. On February 14, the apex court disposed of the plea with a direction to the speaker to decide the disqualification petitions expeditiously. Now, alleging that the speaker has flouted not only the letter but also the spirit of the order of the Supreme Court, DMK has moved the present plea.