The Madras high court on Friday set aside the conviction of former DMK MLA M Rajkumar who was sentenced to 10 years of imprisonment for rape and murder of a 15-year-old
#SPONSORED Samsung Galaxy M31s: Introducing the #MonsterShot
CITY
Rape and murder of minor girl: Madras high court acquits former DMK MLA Rajkumar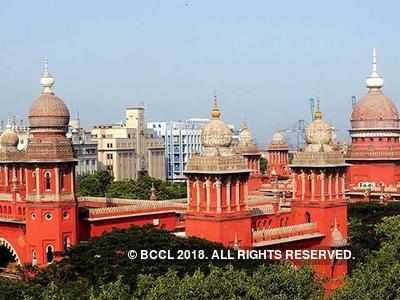 Madras high court
CHENNAI: The 

Madras high court

 on Friday set aside the conviction of former DMK 

MLA

 M Rajkumar who was sentenced to 10 years of imprisonment for 

rape

 and 

murder

 of a 15-year-old girl.

Justice N Sathish Kumar acquitted Rajkumar and his co- accused, K Jaishankar, of all the charges levelled against them and directed them to be set at liberty forthwith unless their custody is required in connection with any other case.

On December 28, 2018, the special court for MLAs and MPs convicted Rajkumar and Jaishankar for rape and murder and sentenced them to 10 years rigorous imprisonment with fines of Rs 30,000 and Rs 12,000 respectively.
The duo were charged with kidnapping, sexually assaulting and murdering the girl in 2012. She worked as a domestic help at Rajkumar's house.


The CB-CID police registered the case and conducted investigations after it was transferred from the local police in Perambalur.
The special court had already acquitted other five suspects — Mahendran, Anbarasu, Panneerselvam (now dead), Vijayakumar and Harikrishnan.
The girl, daughter of a labourer couple from Kerala, joined Rajkumar's household in June 2012 as a domestic help. She was brought by agents who promised her parents that she would be sent to school.
However, a few days after joining work, she called her parents and told them that she did not wish to continue. On June 29, 2012, her father was informed that his daughter was unwell and that she was admitted to a private hospital.
The girl's parents rushed to Perambalur and shifted her to another hospital. She was moved to Government Medical College Hospital in Theni on July 4 where she died two days later.


After her parents took the body to Kerala, they found that she had been sexually assaulted. They filed a complaint with the police in Kerala who initiated a second postmortem there and intimated their counterparts in Perambalur.
Next Story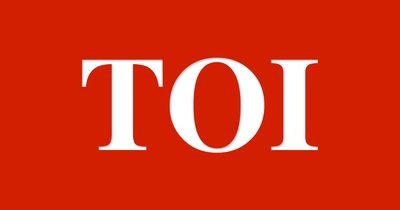 CHENNAI: 
Tamil Nadu
 Electricity Regulatory Commission (
TNERC
) has ordered 
Tangedco
 to pay Rs 42.3 lakh as fine to three windmill power generators for not clearing their bills on time.
The TNERC, in three separate orders, directed Tangedco to pay the fine in cases pending since 2012. The orders were passed two days ago. The windmills, with capacities less than 1MW each, are located in Tirupur and Tirunelveli districts.
"It is clear that the contract between the petitioner and the respondent provides for payment of 1% interest per month for delayed payment beyond 30 days of receipt of bill. Since Tangedco has not denied its liability to pay the interest amount and in fact paid the invoice amount, having been paid belatedly we hold that interest at 1% per month is payable by the discom for the late payment of invoice amount," said TNERC.
Tangedco argued, "Due to the losses incurred by Tangedco, over a period of many years, credit rating had deteriorated resulting in difficulty in raising funds by way of loans also and therefore the delay is not intentional".
Sakthi Murugan Textiles based in Tirupur will get Rs 10.3 lakh, Chennai-based Madras Hardtools Pvt Ltd will get Rs 11.9 lakh and Coimbatore-based Angalakshmi Spinning Mills will get Rs 20.2 lakh.