Rajiv Gandhi assassination: Madras high court moved for implementation of Tamil Nadu govt's decision to release life convicts
Rajiv Gandhi assassination: Madras high court moved for implementation of Tamil Nadu govt's decision to release life convicts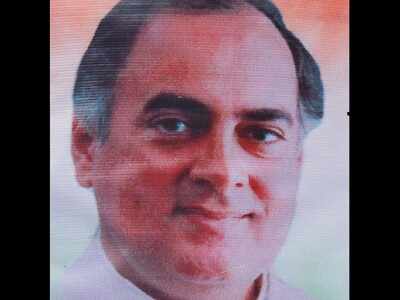 Rajiv Gandhi
MADURAI: The 
Madras high court
 on Tuesday sought the response of the 
Tamil Nadu
 government to a plea moved by 
Ravichandran
, a life convict in the former Prime Minister 
Rajiv Gandhi assassination
 case, seeking to implement the state government's decision to release all the convicts.
A division bench of Justices K Kalyanasundaram and T Krishnavalli sought the response to the petition filed by Ravichandran who is lodged in Madurai Central Prison.
The petitioner stated that he had completed 29 years of actual imprisonment and 37 years of imprisonment including remission. He stated that while several prisoners who had completed seven, 10 and 20 years of actual imprisonment had been granted premature release, he was not granted the same because of the politics involved in the case.
He stated that though the Tamil Nadu cabinet had taken a decision to release the seven convicts, the same had been pending before the governor for a long time. He stated that the issue could not be kept without consideration for a long time when a citizen's life and liberty was at stake.
He stated that since nearly 22 months had already elapsed, he sent a representation to the governor in July seeking him to either assent or reject or return the file to the government.
He stated that from June to November 2018, the governor had processed and accepted the recommendation of nearly 1,600 life prisoners who completed 10 years of actual imprisonment.

RECOMMENDED DEALS
Steelbird Cyborg Double Visor Full Face Helmet, Inner Smoke Sun Shield and Outer Clear Visor (Large 600 MM, Dashing Black)
Redgear Cosmo 7.1 USB Wired Gaming Headphones with RGB LED Effect, Mic and in-line Controller for PC (Black)
Redgear Pro Series Wired Gamepad Plug and Play Support for All PC Games Supports Windows/8/8.1/10
iBall Focal in Ear Wired Earphones with Mic (Black)
Kuvings Professional 240 Watt Cold Press Whole Slow Juicer (B1700) (Pearl White (Limited Edition))
Next Story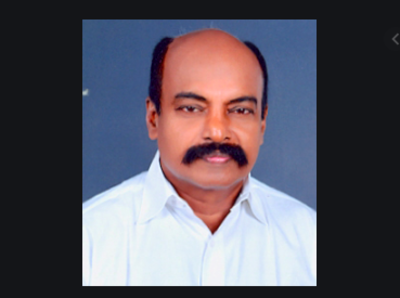 A Vijayakumar
KANYAKUMARI: Unidentified people hurled an 
explosive substance
 at the 
house
 of Rajya Sabha member 
A Vijayakumar
 (AIADMK) in 
Nagercoil
Town in the early hours of Tuesday.
The MP was in Delhi when the incident took place. Talking to TOI over the phone, the MP said that his wife, two sons, daughter-in-law and grandchild were at home. "Nobody was hurt in the incident," he said.
"It was noticed after daybreak. Since I am given an armed police security, we don't have a security guard at home. The incident was taken to the notice of top police officials in the district, and a formal complaint has been lodged," he said and added that they were also going through CCTV footage recorded at their house.
The reason for the attack and the type of explosive substance uses were under investigation. Police asked occupants of the house not to come out till further advice. A dog squad and a scientific team of the Kanyakumari district police were pressed into service to gather clues.
Police officers who conducted investigations at the spot suspect that it could be remains of a fancy firework and may not be an act by mischief mongers or miscreants. "We bought a similar firework from a cracker shop for comparison and they are similar," said an officer on condition of anonymity.
Superintendent of police (SP) of Kanyakumari district V Badri Narayanan said they have taken the complaint seriously and samples of the explosive substances collected from the MP's house had been sent to the forensic laboratory to find out the explosive.
The SP said the MP had been provided an armed police security as he is a person under threat. The personal security officer is provided when the MP is in Kanyakumari district. The same would continue once the MP returns to Kanyakumari district.
RECOMMENDED DEALS
Steelbird Cyborg Double Visor Full Face Helmet, Inner Smoke Sun Shield and Outer Clear Visor (Large 600 MM, Dashing Black)
Redgear Cosmo 7.1 USB Wired Gaming Headphones with RGB LED Effect, Mic and in-line Controller for PC (Black)
Redgear Pro Series Wired Gamepad Plug and Play Support for All PC Games Supports Windows/8/8.1/10
iBall Focal in Ear Wired Earphones with Mic (Black)
Kuvings Professional 240 Watt Cold Press Whole Slow Juicer (B1700) (Pearl White (Limited Edition))