Permanent committee set to designate senior advocates in Madras high court TNN | Jul 27, 2020, 13:48 IST
Permanent committee set to designate senior advocates in Madras high court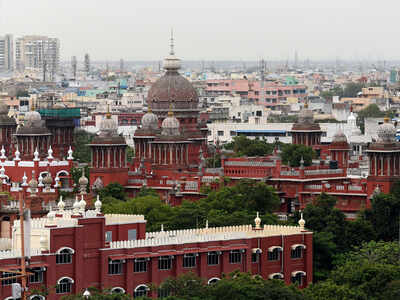 Madras high court
CHENNAI: Designating a lawyer as a senior advocate in Madras high court will be dealt with by a permanent committee headed by the Chief Justice of Madras High Court, according to a recent notification in the Tamil Nadu government gazette.
The committee will also consist of two senior most judges of the high court, the advocate general and a senior advocate nominated by the other members.
No advocate shall be eligible for designation as senior advocate if a charge has been framed for an offence involving moral turpitude or if the advocate has been convicted by any court of law for an offence involving moral turpitude and if the advocate has been found guilty of professional misconduct or has an enquiry pending for the same before the bar council. There should also be no contempt of court proceedings pending against the advocate.

The qualification criteria states that for consideration, advocates should be over 45 years of age and practising in any of the high court benches, tribunals, subordinate courts for not less than 10 years preceding the date of consideration of the application and have15 judgments to their credit in the past five years, where they have contributed to the growth of law, the notification stated.
Upon designation as senior advocate by the permanent committee, the advocate concerned shall not file any Vakalat or memo of appearance, appear before any court, tribunal or judicial authority unless assisted by another advocate, directly give consultation to any litigant, be a standing counsel for any government, public sector undertaking, institution or local body among several others.