Lordship வைத்தயநாதன் தீர்ப்பு Fraudster gets TN history wrong; HC orders his prosecution
ADSOPEN APP
Fraudster gets TN history wrong; HC orders his prosecution
TNN | Mar 8, 2020, 04:56 ISTAA3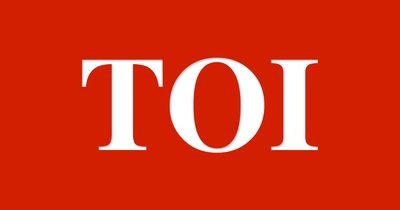 Chennai: Knowledge in history is a must for fraudsters, particularly those who try to benefit out of forged documents. In one such incident, lack of knowledge about the year in which Madras was rechristened as Chennai has landed a man in trouble, as he forged a legal heir certificate dated 1990 with official seal indicating Chennai when actually the rechristening happened only in 1994. Taking stock of the incident, Madras high court has ordered criminal prosecution against the fraudster besides dismissing his appeal against a civil court order.
REMOVE ADS
"If the legal heirs enlisted in the forged certificate or the person who sought issuance of such certificate are alive, criminal action shall be proceeded against them, so that the issue is brought to a logical end. The criminal court concerned shall impose imprisonment and not let them go only with payment of fine. This is to signal all the fraudsters that law is strict and imprisonment is the only way to punish them for their fraudulent act," Justice S Vaidyanathan said.
"The capital of Tamil Nadu was rechristened as Chennai from Madras only in 1994. In the legal heir certificate issued in 1990, the residential address of Gramini is mentioned as Chennai instead of Madras. Also, the seal of the tahsildar indicates Chennai though the letter head of the certificate indicates the revenue limit as taluk office, Mylapore-Triplicane, Madras 600 028. Prima facie, the certificate appears to be a forged and fabricated one," said Justice Vaidyanathan.
The judge also refused to allow withdrawal of the case saying: "As the appellant has approached this court with unclean hands, this court is not inclined to permit him to withdraw this appeal. Moreover, the fabricated certificate will have a bearing on all the litigations connected to the case on hand, pending before various forums."

The issue pertains to an appeal moved by U Balasubramaniyam claiming that his mother U Thirupurammal is one of the legal heirs of late R Kandasamy Gramini. In support of his claim, he produced a legal heir certificate dated June 18, 1990 issued by tahsildar, Mylapore-Triplicane taluk.
However, counsel appearing for other legal heirs of late Gramini contended that the legal heir certificate produced by Balasubramaniyam is a forged document. They claimed that while Gramini died on May 31, 1970 the certificate has been claimed to have obtained only in 1990.
A verification made with the tahsildar office also proved that the certificate was not genuine. At this point of time, the counsel for Balasubramaniyam submitted that he had advised his client not to pursue the case as there are no bonafides in this case. He sought the permission of the court to withdraw the appeal.