Prolonged suspension of government employees unfair mhc judge vpj
Madras high court: Prolonged suspension of government employees unfair
TNN | Updated: Mar 22, 2020, 10:57 ISTAA1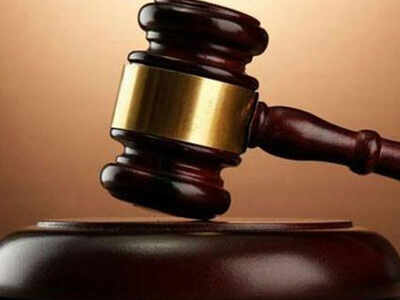 Image used for representational purpose onlyCHENNAI: The Madras high court has observed that the government should avoid ordering prolonged suspension of its employees, even in cases of corruption. Such suspensions would constitute a grave prejudice to the right of the citizens to have speedy trial and justice, the court said.

Unless the administration feels that an exceptionally hard and incorrigible case wherein reinstatement pending criminal/disciplinary proceeding would put the public interest completely at peril and would shake the confidence and faith of the society in public administration prolonged suspension must be avoided, Justice V Parthibansaid.
The judge passed the order while allowing a plea moved by N Annapurani, who was working as an overseer with the Morappur block development office, Dharmapuri. She was placed under suspicion since November 9, 2012 in view of a pending corruption case against her.
Claiming that her suspension from service for over seven years is unjustifiable, she contended that though the complaint against her was filed in 2012 the trial commenced only in 2014, but still, it has not come to an end. Therefore, she wanted the court to direct the authorities concerned to reinstate her to service.
Allowing her plea, the court said: "When the period of suspension is more than seven years, enormous and severe anguish is experienced by the delinquent impinging upon the right of the delinquent to live with dignity and earn her livelihood."
The prolonged suspension even in matters of corruption like the present one, by itself, constitutes a grave prejudice to the right of the citizens to have speedy trial and justice, the judge said.

Justice Parthiban added that such prolonged suspension would by itself cast stigma on the delinquent concerned and the stigma would prolong as long as the suspension order operates without any finality to the allegation being enquired into against the delinquent concerned.
Such delay in judicial proceedings casts a shadow on the government servants' character and integrity on one hand and on the other, the subsistence allowance which is required under law to be paid to the suspended employee would be a loss to the public exchequer, as the suspended government servants draw their subsistence allowance without any corresponding duty to work and earn their livelihood, the court concluded.