judges observed, "God does not recognize any community and only recognizes a human being, who goes there to pray. We are constrained to note that a temple shall not be a place for perpetuating communal separation leading to discrimination. On the other hand, it should facilitate all those persons having common faith to come and worship."
division bench of justices M M Sundresh and S Ananthi observed: "We are dealing with a very unfortunate case. In the case on hand there is a difference among the persons belonging to three communities for conducting a temple festival."
The judges observed, "God does not recognize any community and only recognizes a human being, who goes there to pray. We are constrained to note that a temple shall not be a place for perpetuating communal separation leading to discrimination. On the other hand, it should facilitate all those persons having common faith to come and worship."
Your one-minute news catch up
Crowds thin, but farmer leaders say movement stronger than ever
As the farmers' stir against three new agriculture laws of the Centre inches towards the three-month mark, crowds at the major protest sites — Singhu, Tikri and Ghazipur borders — visibly appear to be thinning, but the leaders maintain that their movement is now stronger than ever.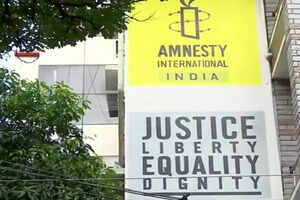 ED attaches over Rs 17cr assets of Amnesty International India
The Enforcement Directorate on Tuesday said it has attached over Rs 17 crore bank deposits in connection with its money laundering case against two entities of Amnesty International (India), the global human rights watchdog. ​​​​​The agency said in a statement that a provisional order has been issued under the Prevention of Money Laundering Act (PMLA).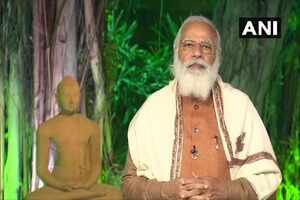 False propaganda over laws, they benefit small farmers: Modi
Accusing the opposition of "false propaganda" against the new agri-marketing legislation, Prime Minister Narendra Modi Tuesday claimed that those who had made laws for bringing in foreign firms are now creating a scare among farmers over local companies.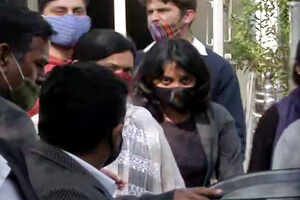 Toolkit case: Delhi Police seek info from Zoom on Jan 11 meet
Intensifying its probe in the toolkit case, the Delhi Police on Tuesday sought details from video conferencing platform Zoom on the participants of the January 11 meeting by a pro-Khalistan group, while investigators were also looking into the funding aspect, sources said.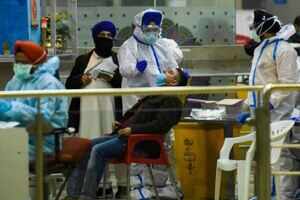 4 detected with SA variant of Covid in India, 1 with Brazil strain
Four people were detected with the South Africa variant of SARS-CoV-2 in India in January, while one tested positive for the Brazil variant strain in the first week of February. In India, the South Africa strain has been detected in four returnees — one from Angola, one from Tanzania and two from South Africa in January.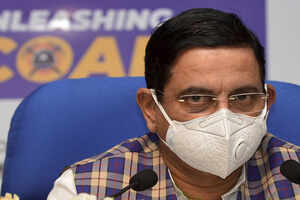 BJP calls Rahul 'migrant leader' who has taken refuge in Kerala
Targeting Gandhi, who represents Kerala's Wayanad seat in Lok Sabha, on the Sabarimala women entry issue, senior BJP leader and Union minister Pralhad Joshi claimed that the national leadership and state leadership of the Congress have taken two different stands on the matter. He urged Gandhi to clear his position on the issue of faith.
The judges observed that we are not inclined to interfere in this matter, leaving it to the discretion of the temple authorities to conduct the festival.
In any case, the prayer sought for by the petitioner has worked itself out, since the peace committee meeting was conducted on February 10 and no consonance has been arrived at.
RECOMMENDED DEALS
Redmi 9 Power (Blazing Blue, 4GB RAM, 64GB Storage) – 6000mAh Battery | 48MP Quad Camera | Extra INR 1000 Amazon Pay Cashback
All-new Echo Dot (4th Gen) | Next generation smart speaker with improved bass and Alexa (Black)
Echo Dot (3rd Gen) – Smart speaker with Alexa (Black) boAt Rockerz 550 Over-Ear Wireless Headphone with Ergonomic Aesthetics, Plush Padded Earcups, Immersive Audio, Bluetooth v5.0 & Upto 20H Playback (Black) Jabra Elite 65t Alexa Enabled True Wireless Earbuds with Charging Case, 15 Hours Battery,Titanium Black, Designed in Denmark
GET THE APP