Govt has spent only 20 paisa per month to treat 15 crore people suffering from mental health: Madras high court
CITY
Govt has spent only 20 paisa per month to treat 15 crore people suffering from mental health: Madras high court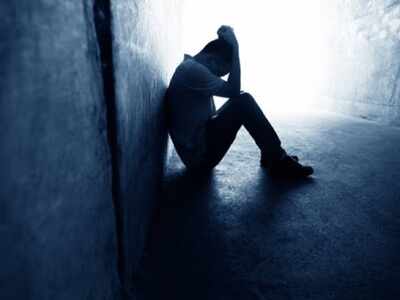 Representative image
CHENNAI: Despite India being the most depressed country in the world, the government spent only 20 paisa per person per month to treat 15-crore people 
who
 needed urgent 
mental health
care in 2018-19.
This apart, the country has only one psychiatrist for every one lakh people and only 49 child psychiatrists take care of the entire children population of the country. The World Health Organization (WHO) has predicted that by the end of 2020, approximately 20% of the Indian population will suffer from mental illnesses.
The startling data has been culled out by a division bench of the 
Madras high court
 comprising Justice N Kirubakaran and Justice B Pugalendhi after referring to various reports published by the WHO, the Indian parliament, medical journal Lancet Psychiatry and other expert reports.
Expressing shock over the lacuna on the part of the Centre and the state governments in improving the mental health of its citizens, the bench has said that it is the need of the hour to have a psychiatry department in every district headquarters hospital and a psychiatrist in every taluk level hospital.
The court made the observations while hearing a PIL seeking to set up a medical wing either in Trichy Central Prison or Madurai Central Prison exclusively to provide mental health care facilities to prisoners with mental illnesses.
Considering the poor state of mental health across the country, the bench expanded the scope of the PIL to give comprehensive directions to the central government, National Medical Commission and the state government to address issues like allocation of fund for mental health, improving infra, increasing the number of psychiatrists, psychologists, psychiatrist and conduct of regular surveys.
In the 15-page order, the bench pointed out that India's budget for mental health in 2018 was only Rs 52.8 crore which was reduced to Rs 40 crore in 2019. But the actual amount spent was only Rs 5 crore.
While the country has a shortage of 18,000 mental health doctors or psychiatrists that is about 2,700 psychiatrists every year, the country has only one mental health research centre – 
NIMHANS
. No such premier institute for mental health has been established after 1925, the court said.
The bench then suo motu impleaded the secretaries of the Union ministries of health and finance, National Medical Commission, NIMHANS, UGC, and Indian Psychiatric Society (IPS). The court directed them to answer a series of queries including, the data on available mental health hospitals, institutions offering psychiatry/psychology in higher studies, fund allocation and steps taken to remove the taboo on mental illness.
The bench adjourned the hearing to December 9.