Ads on road medians flout HC order, remove them: Activists
CITY
Ads on road medians flout HC order, remove them: Activists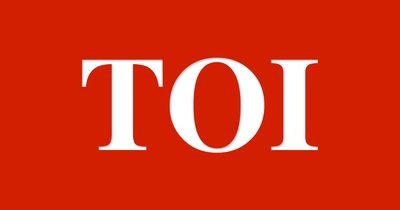 Trichy: Claiming that back-lit advertisement boards placed on the medians of arterial roads in Trichy city violate orders of the Madras high court, consumer activists have urged the local body and district administration to remove them. The activists said such advertisements put up on the centre medians and traffic signals distract road users and can cause road accidents.
Recalling the order passed by the Madras high court in April 2012 that directs the removal of illegal advertisements placed on centre median, activists said that the directive is being ignored in various parts of the city. Most of the four-lane roads in the city including Bharathiyar road, Melapudur road and Bharathidasan road have such ad boards put up on centre medians. Similarly, advertisements are also hanging on the poles of traffic signals.
"The Madras high court, based on our PIL, had passed an order banning the placement of advertisements on centre medians and traffic signals. The highways department had even instructed the district collectors not to accord permissions to place advertisements," said K Kathirmathiyon, a consumer activist.
Electricity connection has been given for the ad boards on Bharathidasan road and Melapudur road near Trichy head post office. Activists said that this violates the parameters of Indian roads congress (IRC) as it invades the right of way of the road users. Similarly, adverse weather or fatigue may cause the iron bars of the illuminated hoardings to fall off from the medians.
For the roads without centre medians, metal railings were placed including in Sasthri road. Activists said that such advertisements can be placed only at a distance of 10 feet away from the road margin. Even after the state government had insisted the district collectors to cancel the permissions for advertising on centre medians, the activists said that the ad boards may attract contempt of court. "We had obtained permission from the district administration earlier which is being renewed. The ban is only for placing flex boards, however, we will examine the pleas," an official with Trichy Corporation said.