The Madras high court on Friday dismissed a PIL that sought a caste-wise census to be carried out in 2021. "When the endeavour is to move towards a casteless society, such petitions cannot be entertained," a division bench of Justice M Sathyanarayanan and Justice P Rajamanickam said.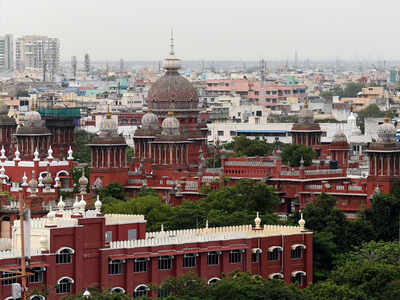 File photo of Madras high court
CHENNAI: The Madras high court on Friday dismissed a PIL that sought a caste-wise 
census
 to be carried out in 2021. "When the endeavour is to move towards a casteless society, such petitions cannot be entertained," a division bench of Justice M Sathyanarayanan and Justice P Rajamanickam said.
The issue pertains to a plea moved by advocate R Anandha Babu, who is also the treasurer of Chennai Vanniyakula Kshatriya Maha Sangam.
According to the petitioner, more than 50% of India's population is made of people from backward and most backward communities. But the reservations they receive, when compared, differ greatly, he said. "Therefore, it is essential that a caste-wise census be conducted, particularly in Tamil Nadu, where vanniyakula kshatriyas (vanniyars) form the single largest community," he said.
He wanted the census to be conducted particularly in the 18 districts in Tamil Nadu where vanniyars are found in large numbers. This has to be done in order to get preference in employment in government, judiciary, education, and administration on a pro-rata basis, he added.
Refusing to concur, the bench said, "It is well settled by law that a mandamus cannot be granted for mere asking or on sympathy. It is obligatory on part of the petitioner to point out any infraction or non-compliance of any rules or statute." This apart, the state government has appointed a commission headed by a retired judge of the court to collect caste-wise data to facilitate policy decisions, the bench said.
Also, as per Article 38 of the Constitution in the directive principles of the state policy, a state should strive to minimise the inequalities in income and endeavour to eliminate inequalities in status, facilities, and opportunities, not only among individuals but also amongst groups of people, the court noted. Though such provisions are not enforceable by any court, the principles they exude are fundamental to governance and states must apply them in making laws, the court added.
Your one-minute news catch up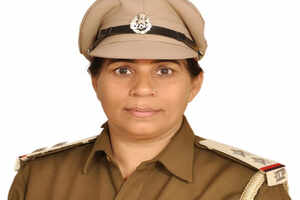 Delhi: Sex worker's kid can dream, thanks to this cop
Bhumi (name changed), the five-year-old daughter of a sex worker, can now study and hope to become a doctor. During a random field visit in October, sub-inspector Kiran Sethi met Bhumi who told her that she wanted to become a doctor. Moved by her charm and intelligence, Sethi spoke to her seniors and moved Bhumi to a shelter home on Friday. Bhumi now aspires to be like Sethi ma'am.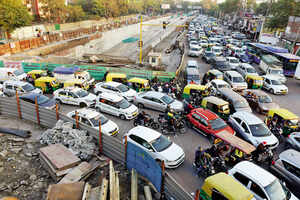 How stir at Chilla border has made Ashram Chowk nightmare worse
Ashram Chowk, which was already congested due to the construction of an underpass there, has been seeing more congestion, especially during peak hours, owing to diversion of traffic from the borders onto arterial roads. Chilla border, which is barely 8km away, has added a lot to the traffic chaos. On Friday, however, the border was partially opened for traffic.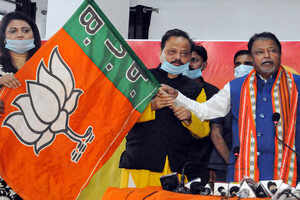 As Amit Shah heads for Bengal, 2 more MLAs quit TMC
All roads from Trinamool Congress's divided house appeared to lead to BJP as the procession of disgruntled functionaries following former Bengal minister Suvendu Adhikari out of the party grew longer on Friday. Among those who quit TMC are Barrackpore MLA Shilbhadra Dutta, Contai (North) legislator Banashree Maiti and Dipali Biswas from Malda's Gajol along with some others.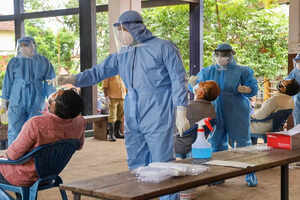 India surpasses somber milestone of 1 cr Covid-19 cases as 25,152 infections added; 347 more die
India's Covid-19 caseload surpassed the somber one-crore mark Saturday, adding 10 lakh cases in nearly a month, while the total number of recoveries surged to 95.50 lakh, according to the Union health ministry data. It went past 50 lakh on September 16, 60 lakh on September 28, 70 lakh on October 11, 80 lakh on October 29, and surpassed 90 lakh on November 20. However, the Covid-19 case fatality rate has further declined to 1.45 per cent.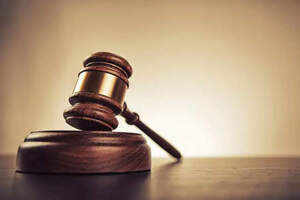 'Love jihad': No evidence, court allows release of man; ultrasound confirms wife miscarried
The 22-year-old woman whose husband was arrested for "love jihad" under UP's new anti-conversion laws while she was sent off to a shelter has had a miscarriage, an ultrasound examination at a private lab has confirmed. Her husband and brother-in-law, in jail for 13 days now, are set to be released after police didn't find any evidence to support the allegations.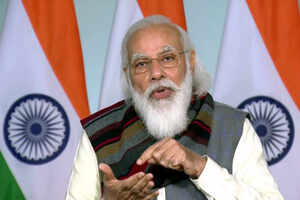 PM Modi urges everyone to read, share content elaborating Agro-reforms on NaMo App
NEW DELHI: Prime Minister Narendra Modi on Saturday urged everyone to read and widely share the content including graphics and booklets that elaborate on the Agro-reforms, that can be found on the NaMo App Volunteer Module's Your Voice and Downloads sections.

The court ruled that it cannot issue any positive direction to the authorities concerned in the matter and dismissed the petition.

RECOMMENDED DEALS
Steelbird Cyborg Double Visor Full Face Helmet, Inner Smoke Sun Shield and Outer Clear Visor (Large 600 MM, Dashing Black)
Redgear Cosmo 7.1 USB Wired Gaming Headphones with RGB LED Effect, Mic and in-line Controller for PC (Black)
Redgear Pro Series Wired Gamepad Plug and Play Support for All PC Games Supports Windows/8/8.1/10 iBall Focal in Ear Wired Earphones with Mic (Black) Kuvings Professional 240 Watt Cold Press Whole Slow Juicer (B1700) (Pearl White (Limited Edition))
Next Story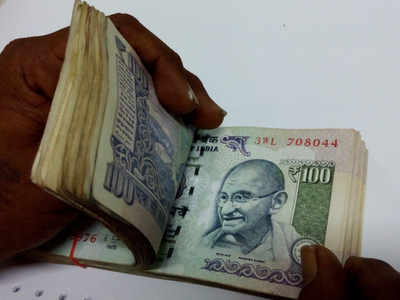 Image used for representational purpose only
CHENNAI: The still raging Covid-19 pandemic that has affected every sector has hit educational loans too. Banks say they have received 30%-50% fewer applications this year over last and expect a 25% dip by the end of the financial year.
Delay in college admissions, remote learning, reduction in expenditure incurred by parents and the deferred payment option given by 
colleges
 are being cited as possible reasons. Lack of physical movement among states and parents' desire to keep their wards near them might have also played a role.
A senior State Bank of India (Tamil Nadu and Puducherry circle) official said about 2,300 applications worth Rs 240 crore were sanctioned in April-November in TN this year. "About 4,000 
education
loans applications were sanctioned in 2019."
Lenders also say there will be a pent-up demand from students in the second or third year. "Certain nationally-reputed 
engineering
 colleges charge Rs 12 lakh-Rs 15 lakh for normal engineering courses, compared to other local colleges which charge Rs 4 lakh-Rs 5 lakh. Students who did not apply this year could apply during the second year," he said.
Indian Bank, which sanctioned about 1,500 education loans worth Rs 114 crore between April and November in 2019, approved 640 applications worth Rs 57 crore in the same period this year.
M Aruna, deputy general manager of Indian Bank, said many colleges had still not re-opened. "There is always a rush from north India to pursue engineering courses in Tamil Nadu. That excitement has declined… However, students are in the middle of joining medical colleges after the 
counselling
, and one needs to wait and watch till the end of January 2021," she said.
S Kanimozhi, deputy general manager of Canara Bank, said medical counselling was still on and students were yet to come in person for verification of originals. "For students admitted to IITs, we have provided the option of availing from the branch on the campus, under Vidya Turant 
loan
 scheme."
S Vaidhyasubramaniam, vice-chancellor of SASTRA deemed university, said many institutions began issuing bona fide certificates for education loans only from December. "Students can approach banks for loans only after getting fee estimates and bonafide certificates. So, we will get the full picture only in January," he said.
Institutes such as SRM Institute of Science and Technology have allowed students to pay in installments. "Maybe, they will take education loan later," said vice-chancellor Sandeep Sancheti.
P Selvaraj, secretary of Consortium of Self-Financing Professional, Arts and Science Colleges said students will get bona fide certificates only when they come to colleges. "During the pandemic, banks are not showing enthusiasm to disburse education loans."
Education Loan Task Force convener K Srinivasan said they hardly received any complaints about education loans. "Usually, complaints overflow after the 
admission
 season. The hesitancy on part of banks in processing loan applications from students joined in non-accredited colleges also reduced the number of applications."
(With inputs from A Ragu Raman)
RECOMMENDED DEALS Steelbird Cyborg Double Visor Full Face Helmet, Inner Smoke Sun Shield and Outer Clear Visor (Large 600 MM, Dashing Black) Redgear Cosmo 7.1 USB Wired Gaming Headphones with RGB LED Effect, Mic and in-line Controller for PC (Black) Redgear Pro Series Wired Gamepad Plug and Play Support for All PC Games Supports Windows/8/8.1/10 iBall Focal in Ear Wired Earphones with Mic (Black) Kuvings Professional 240 Watt Cold Press Whole Slow Juicer (B1700) (Pearl White (Limited Edition))
GET THE APP