Pulling up the registry officials for listing successive bail petitions before other courts, the Madras High Court directed the registrar general of the court to conduct a detailed enquiry, including vigilance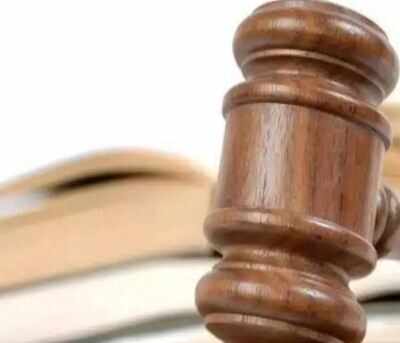 Represenative image
MADURAI: Pulling up the 
registry officials
 for listing 
successive bail petitions
 before other courts, the 
Madras High Court
 directed the registrar general of the court to conduct a 
detailed enquiry
, including vigilance enquiry, regarding the irregularities committed by the registry officials at HC 
Madurai
bench and to initiate disciplinary proceedings against them.
The court passed the order while dismissing the bail petition of R Palanivelu of 
Pudukkottai district
 in a murder case for filing a second bail application, nine days after his first bail petition was dismissed by this court.
Justice S M Subramaniam
 observed that it has been brought to the knowledge of this court by the government advocate that successive bail petitions after dismissal of the first bail petition is being listed before the other courts.
The judge noted that pursuant to the order of the Supreme Court, a circular issued by the HC dated February 8, 2006, which states that successive bail applications filed should be posted before the same judge who had denied bail in the first instance unless that judge is not available.
The judge observed that when a circular has been issued to implement the order of the Apex court, it is a great surprise as to how the successive bail petitions are listed by taking unilateral decisions by the registry officials, more specifically, at their choice and at their whims and fancies.
"Such an action of the registry is a clear interference with the prerogative powers of the Chief Justice, in the matter of allotment of roster. These are all not only the mere violations, it is a serious misconduct, wherein, the powers of the Chief Justice are usurped by the high court registry," observed the judge.
"Bench-hunting and forum shopping are seriously criticised by the Supreme Court and high court registry cannot pave any way for such illegal activities of bench-hunting and forum shopping by the litigants or their counsels," observed the judge.
The judge said that large scale involvements with the litigants or their counsels are to be investigated. Citing that a serious action is urgently warranted, the judge said that the registrar general is bound to act swiftly to prevent such illegal listing of cases in violation of the circular issued by the high court.