Justice N Sathish Kumar granted the relief to Chennai Metro Rail Limited (CMRL) while dismissing the plea moved by the Russian company.
CITY
Madras HC lets CMRL encash Rs 142 crore worth guarantees of Russian company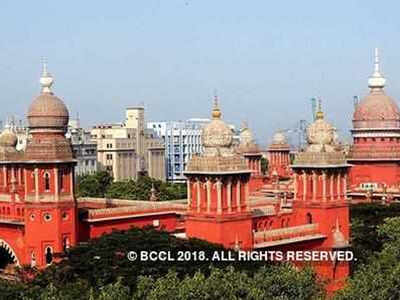 Madras high court
CHENNAI: In a major relief to CMRL, the 
Madras high court
 has permitted the agency to encash more than Rs 142 crore worth bank guarantees issued by Transtonnelstory-Afcons JV, a Russia based-company which was awarded contracts worth more than Rs 2,500 crore for construction of underground Metro stations in Chennai. 
CMRL
 initiated encashment due to delay and quality issues in completion of the projects by the company.
Justice N Sathish Kumar granted the relief to Chennai Metro Rail Limited (CMRL) while dismissing the plea moved by the Russian company. However, since the counsel for the company sought a week's time to prefer an appeal against the order before a division bench, Justice Kumar instructed the CMRL to maintain status quo till August 21. CMRL was also granted liberty to encash the guarantees if appeal is not filed within that time.
The issue pertains to a resolution passed by CMRL to encash two bank guarantees issued by the company for Rs 25.77 crore dated October 16, 2018, and Rs 117.51 crore dated December 29, 2010, for the alleged delay caused by the company in completing the underground station construction and quality issues in the project.

Aggrieved, Transtonnelstory-Afcons JV, a joint venture of Transtonnelstroy Limited, Moscow and Afcons Infrastructure Limited, Mumbai, moved the high court seeking to restrain CMRL from encashing the guarantees.
Your one-minute Citynews catch up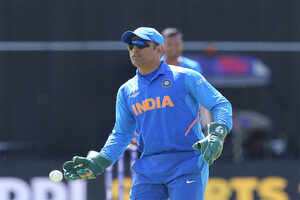 MS Dhoni announces retirement from international cricket
One of India's biggest cricketing heroes, MS Dhoni has brought the curtain down on what has been a glittering international cricket career on Saturday. His decision to retire from limited-overs cricket brings to an end an almost 16-year golden run. Dhoni had quit Test cricket in 2014. "Thanks a lot for ur love and support throughout. From 1929 hrs consider me as Retired," Dhoni said.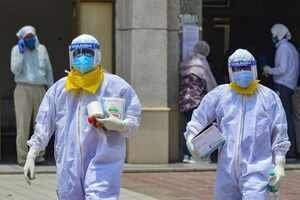 63,489 more Covid-19 cases in India, death toll nears 50,000-mark
India registered 63,489 new coronavirus cases and 944 deaths in the last 24 hours. With 944 new deaths, the cumulative death toll in the country is nearing 50,000-mark. The country's coronavirus count touched 25,89,682 including 6,77,444 active cases, 18,62,258 discharged and 49,980 deaths on Sunday.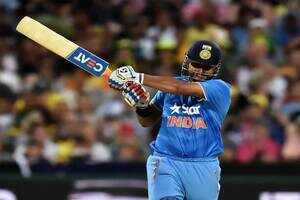 Suresh Raina bids adieu to international cricket
Left-handed batsman Suresh Raina on Saturday announced his retirement from international cricket. Raina's announcement came minutes after MS Dhoni's decision to bid adieu to international cricket. "It was nothing but lovely playing with you, @mahi7781. With my heart full of pride, I choose to join you in this journey. Thank you, India. Jai Hind," Raina wrote on Instagram.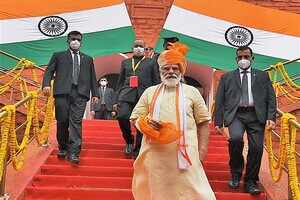 PM Modi announces health ID for all under new mission
PM Modi on Saturday unveiled an ambitious National Digital Health Mission under which every Indian will get a health ID that will ease access to medical services and also announced that the country has made plans for mass-producing Covid-19 vaccine once scientists give a green signal. The PM said that the mission will herald a new revolution in the health sector.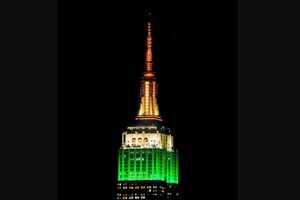 Empire State Building in NY illuminated in tricolour on I-Day
The Empire State Building in New York was lit up in the colours of the Indian national flag on the occasion of India's 74th Independence Day. Under the concept of a drive-thru festival, more than 800 cars drove into a first-of-its-kind Independence Day celebration in the suburbs of Washington DC to commemorate the occasion.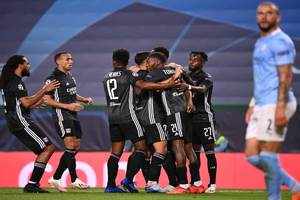 Lyon stun Manchester City to reach Champions League semifinals
Moussa Dembele came off the bench to score two late goals as Lyon caused another Champions League sensation on Saturday, dumping out Pep Guardiola's Manchester City with a 3-1 quarter-final win in Lisbon. Against all expectations Lyon now find themselves through to a Champions League semi-final on Wednesday against Bayern Munich.

The company bagged a contract to design and construct underground metro stations at Shenoy Nagar, Anna Nagar East, Anna Nagar Tower, Thirumangalam and associated tunnels for a price of Rs 1,030.99 crore. It inked a second contract worth Rs 1,566.81 crore to design and construct underground stations at Washermenpet, Mannadi, High Court, Chennai Central, Egmore and associated tunnels.
According to the company, despite mobilisation of necessary resources, there was a delay in commencement of work and attributed the delay to CMRL.
The petitoner said they requested CMRL to revise the key dates, but it declined the same and this issue became a dispute between the parties. Hence, the matter was referred to an arbitral tribunal for extension of time as well as for costs of the claim, the petitioner said.