Court upholds life term of man who killed 6-yr-old son justice raja justice pugalenthy j
Galaxy M31s: Watchout for Fatima's #MonsterShot
CITY
Court upholds life term of man who killed 6-yr-old son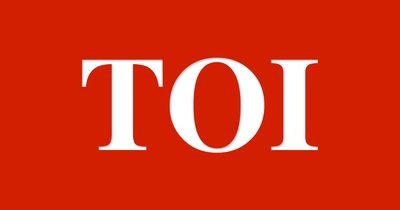 Madurai: Observing that there is no medical record to show that a man was suffering from schizophrenia, the Madras high court confirmed the conviction and life sentence awarded by the trial court to him for murdering his 6-year-old son in Tirunelveli in 2014.
The deceased Sureshkannan is the son of the appellant Sakthivel. On March 29, 2014, Sakthivel stabbed his son to death using a knife and also injured his 7-year-old daughter Sakthikala who tried to prevent the attack. When Sakthivel's wife Rajakali and son Rajavel attempted to stop him, he caused injuries on himself using the knife.
A case was registered by the Kadayam police who arrested Sakthivel. The additional district and sessions court in Tirunelveli convicted and sentenced Sakthivel to undergo life imprisonment under IPC section 302 in 2018.

A division bench of Justice T Raja and Justice B Pugalendhi said that the defendant's counsel relied on a medical certificate issued by a psychiatrist at the Tirunelveli medical college hospital in 2019, which stated he was suffering from paranoid schizophrenia and hence had committed the offence without his knowledge.
The judges said that the doctor who treated the appellant at the Tenkasi government hospital stated that he was conscious and answering questions. The judges said that Rajakali and her children who are witnesses in the case denied that the appellant was taking any treatment for mental illness.
The judges observed that as per IPC section 84, the act of a person of unsound mind is not an offence. Since no medical records were placed before this court stating that the appellant had taken treatment for any mental illness prior to the incident, the judges said the appellant is not eligible for exemption.

Next Story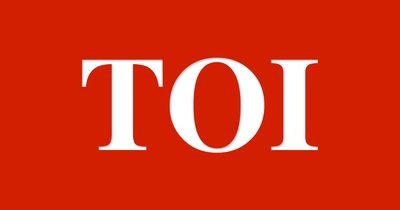 Madurai: A Tamilarasan, 23, ekes out a meagre income of Rs 600 a day by selling tea on a bicycle in and around Alanganallur in Madurai district. Even with his modest income, he does not forget to feed the homeless as he himself was a beggar till only a few months ago and relied on others for food.
Whenever he comes across people on the roadside, it reminds him of the days when he was begging around in tattered clothes. "I prepare extra food when I prepare for myself. I carry 10 packets of food along with me during each meal time and hand it over to the needy with a water bottle," he said.
Tamilarasan lost his parents when he was just one-and-half-years-old and was raised at a home in Aruppukkottai. He passed out with a bachelor's degree in computer science from a college in Dindigul district and went to Chennai in 2017 with dream of landing a job. He tried getting a job installing CCTV as he was good at it, even tried in malls, textile showrooms and hotels, but learnt it the hard way that connections are required to land a job.
One night, towards the end of 2017, his bag containing his certificates, a pair of dress and Rs 2,000 cash was stolen. Faced with starvation, he started looking for food in garbage bins and eventually begged for money. After spending three years in Chennai, he came to Madurai to try his luck.
He made Madurai railway junction his home but was chased away when the Covid-19 lockdown came into force. He moved to Alanganallur with Rs 7,300 in his hand. He wanted to get a shelter first, but people were not ready to rent out a portion for a stranger.
"A local youth helped me by speaking to a house owner to get a room at Rs 1,300 on monthly rent. I did not meet him before or after that. I was thinking for a whole week what to do in life next before taking a decision to sell tea. There are many tea shops in the area but all of them were closed due to the lockdown and I saw it as an opportunity," he said.
Although he made Rs 2,000 daily during the lockdown, his earnings came down to Rs 600 as tea shops are now open. He tried to get Rs 1.5 lakh loan through Prime Minister Employment Generation Program to start a computer centre to pay bills and access government services for people. Although it was approved by the district industries centres, the loan was rejected by Canara Bank for lack of documents.
GET THE APP