Who is Indira Jaising to suggest that I forgive my daughter's rapists: Nirbhaya's mother
Who is Indira Jaising to suggest that I forgive my daughter's rapists: Nirbhaya's mother
ANI | Updated: Jan 18, 2020, 13:47 ISTAA1267How Indira Jaising even dared to suggest that I forgive my daughter's rapists Nirbhaya's motherNEW DELHI: Asha Devi, the mother of the 2012 Delhi gang-rape victim, on Saturday slammed senior lawyer Indira Jaising for her suggestion that she should forgive her daughter's rapists.
"Who is Indira Jaising to give me such a suggestion? The whole country wants the convicts to be executed. Just because of people like her, justice is not done with rape victims," Asha Devi told ANI here.
REMOVE ADS
"Cannot believe how Indira Jaising even dared to suggest this. I met her many times over the years in Supreme Court, not even once has she asked for my well being and today she is speaking for the convicts. Such people earn their livelihoods by supporting rapists, hence rape incidents do not stop," she added.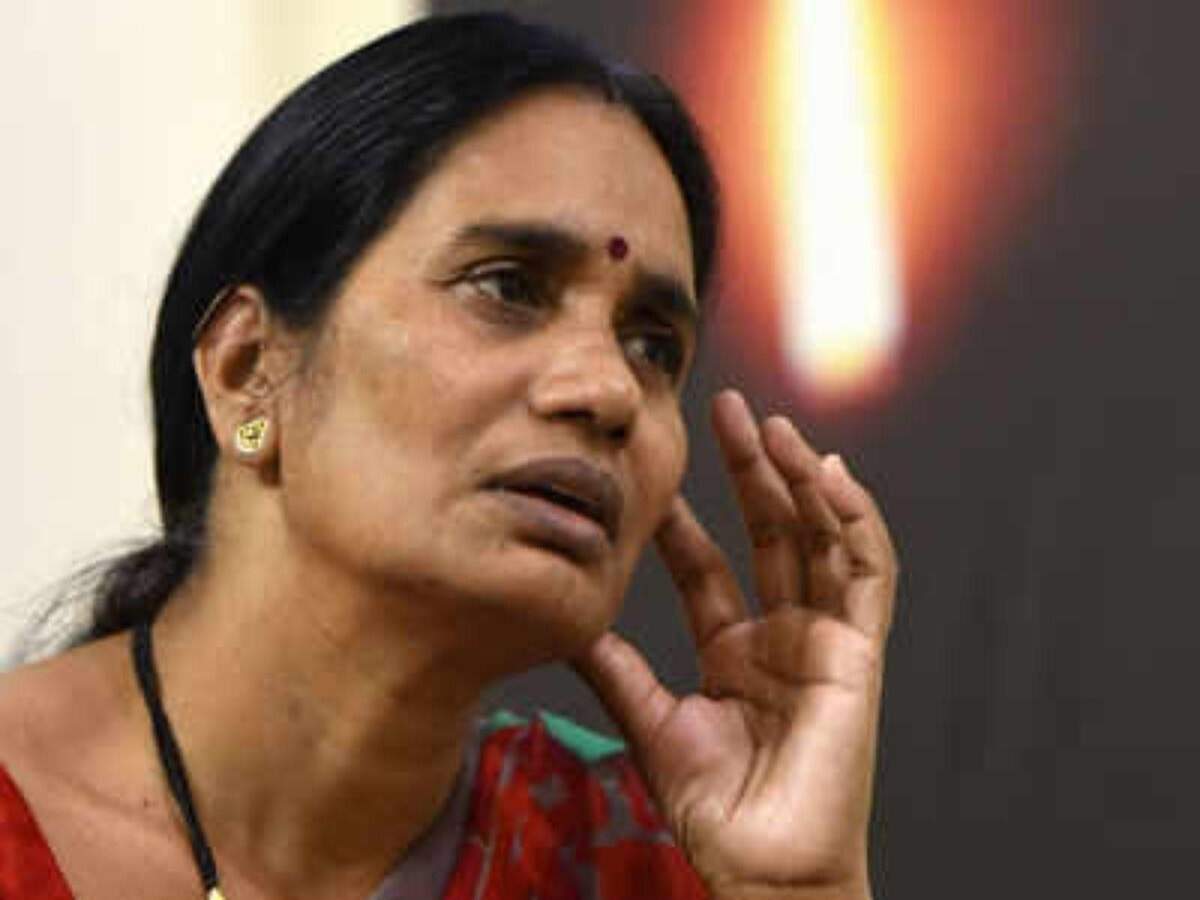 Nirbhaya's mother accuses BJP, AAP of playing politics, alleges hanging of convicts is being 'deliberately' postponed
Asha Devi further accused Jaising of using "the garb of human rights" to make a living.
'People like her keep earning money under the garb of human rights. I do not need her suggestions… Just because of people who think like her incidents like rape keep happening, she is a disgrace to women," she said.
Earlier yesterday, Indira Jaising, through a tweet, had urged Asha Devi to forgive the perpetrators and had used the example of Congress interim president Sonia Gandhi, who had forgiven Nalini, one of the convicts who was given the death penalty by the courts.EXPLORE BRIEFS
Your one-minute Indianews catch up
Amit Shah attacks Congress, calls CAA critics 'anti-dalits'Union home minister Amit Shah on Saturday challenged Congress leader Rahul Gandhi to prove that the Citizenship Amendment Act would take away citizenship from Indian Muslims, as he advised him to read the act completely. Terming those against CAA as "anti-Dalits", Shah said that there was no clause in the new act that takes away the citizenship of Muslims.Delhi assembly elections: Yoganand Shastri resigns from CongressWeeks ahead of Delhi polls, senior Congress leader and former assembly speaker Yoganand Shastri has resigned from the party over differences with the city unit president Subhash Chopra. He alleged tickets for Delhi assembly polls were being "sold" by Delhi unit office-bearers. Shastri said he sent resignation to party's Delhi affairs in-charge PC Chacko on Friday.Delhi polls: AAP's Dwarka MLA Adarsh Shastri joins CongressAAP's Dwarka MLA in the outgoing assembly Adarsh Shastri on Saturday joined the Congress at the party's Delhi unit office in presence of state president Subhash Chopra and AICC in-charge PC Chacko. Shastri quit the AAP after it denied him a ticket to seek re-election. He is expected to be fielded from the seat by his new party to contest the February 8 polls.
Power panel blast in Noida business hub injures 6, one criticalAn explosion of electricity equipment on Friday morning on a road lined with large offices in Noida's corporate precinct of Sector 62 left six executives with burn injuries, one of whom is critical. Jets of hot machine oil and flames scalded the executives who were taking a noontime tea break near a roadside stall when the electrical panel box exploded.Ghaziabad: Stalker slits woman's throat, heldSachin, who runs a welding shop in Gurugram, had bought a knife for Rs 50 earlier Friday and was waiting for Guddi, a community health officer in Ghaziabad, on her way to work. He was angry that Guddi's relatives were looking for a groom. "I had gone there to confront her and wanted to check her mobile phone. When she slapped me, I slashed her throat," he said.Nirbhaya case: SC to hear on January 20 convict's juvenility claimThe Supreme Court will hear on January 20 a plea of Pawan Kumar Gupta, a death row convict in the Nirbhaya gangrape and murder case, against a Delhi high court order dismissing his claim of being a juvenile at the time of the commission of the offence. Gupta moved SC on Friday challenging HC's order dismissing his claim of being a juvenile in December 2012.GO TO BRIEFS

While I fully identify with the pain of Asha Devi I urge her to follow the example of Sonia Gandhi who forgave Nali… https://t.co/R5WiCV1MR8— Indira Jaising (@IJaising) 1579275523000
"While I fully identify with the pain of Asha Devi I urge her to follow the example of Sonia Gandhi who forgave Nalini and said she did not want the death penalty for her. We are with you but against the death penalty," Jaising's tweet read.