HC disposes plea seeking Covid trauma counselling
CITY
HC gives bail to duo involved in transporting PDS rice illegally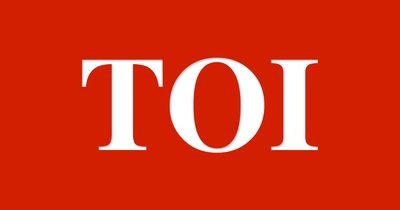 Madurai: The Madras high court has granted bail to two men, arrested in connection with illegal transportation of PDS rice, after they undertook to pay a non-refundable deposit of Rs 5,000 each to the Madras High Court Madurai Bench Advocate Clerk's Welfare Association.
The petitioners – Saravanan, a owner of a rice mill and Murugavel, a temporary employee of a PDS shop were arrested by the Sivaganga civil supplies CID on July 22 since they were involved in illegal transportation of PDS rice in a van.
They were booked under sections of the Essential Commodities Act. Saravanan and Murugavel, who were arrayed as first and third accused respectively in the case moved the high court Madurai bench seeking bail.

Hearing the plea, justice V Bharathidasan granted bail to the petitioners and directed them to pay Rs 5,000 each to the association. The judge also directed the petitioners to report before the police as and when required for interrogation and also directed them not tamper with evidence or witness.
Your one-minute Citynews catch up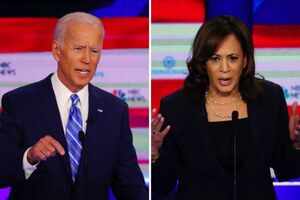 Biden picks Kamala Harris as vice-presidential running mate
Democratic nominee Joe Biden on Tuesday picked California Senator Kamala Harris as his vice-presidential running mate for the 2020 Presidential election. Harris, who was born in California, is half Indian-half Jamaican. She will be the first black and Indian American on a major US party ticket and fourth woman in history to be chosen for on a major party's presidential ticket.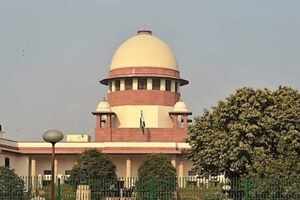 SC gives equal inheritance right to daughters from 1956
The Supreme Court in a landmark judgment on Tuesday cleared the legal cobwebs to declare that daughters will have inheritance rights equal to those of sons from properties of fathers, grandfathers and great-grandfathers right from the codification of the law in 1956. Whether the father was alive or not, daughters born before Sept 9, 2005, can claim equal right in inheritance.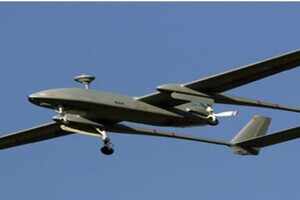 Amid LAC standoff, govt fast-tracks project to arm Israeli drones
India on Tuesday approved measures to speed up long-pending projects to arm its Israeli drones with deadly weapons and indigenously manufactured Russian Kalashnikov assault rifles, while also clearing procurements worth Rs 8,722 cr of basic trainer aircraft, naval guns and anti-tank ammunition. The move comes amidst the military confrontation with China in Ladakh.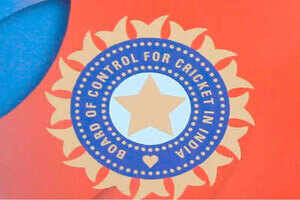 IPL sponsorship: BCCI looks to raise Rs 300cr amidst pandemic
The BCCI has decided to expand its official partners in the Indian Premier League (IPL) from three to five – looking to bring two additional partners at an average commitment of Rs 40cr each – and are aiming to raise anywhere around Rs 300cr in the wake of Vivo's exit. Further, TOI understands, the cricket board is zeroing in on a "substantial deal" for title rights.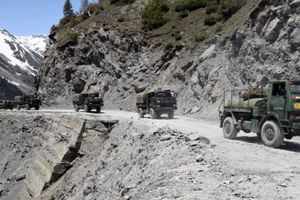 Ready for long haul in Ladakh: Army to parliamentary panel
The Indian armed forces are prepared for the long haul in eastern Ladakh since the de-escalation process with China is likely to be a long-drawn affair, the country's military brass has told a parliamentary panel. Sources said top military officers, led by chief of defence staff General Bipin Rawat, told the public accounts committee (PAC) that necessary steps have been taken for deployment of soldiers in the harsh winter in the high-altitude region.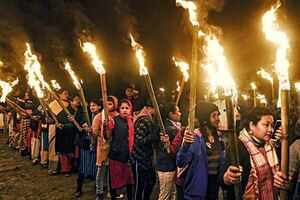 MHA's Assam panel makes 'confidential' report public
A high-level committee constituted by the MHA for finding ways to protect and preserve the identity of Assamese people under the Assam Accord of 1985 has suggested that only those people who were residing in Assam on or before January 1, 1951 and their descendants will be eligible for the constitutional safeguards.
Next Story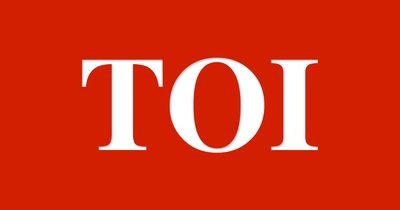 MADURAI: Madras high court has disposed of a plea which sought to engage experts to give motivational speeches to the public to help them overcome depression and to prevent suicides due to 
Covid-19 fear
.
A division bench of justices M Sathyanarayanan and P Rajamanickam, was hearing the public interest litigation filed by P Prakash, a resident of Theni district. However, the judges observed that though the petitioner prayed for a larger relief, the court without going into the merits of the claim, directs the authorities to consider the representation and pass appropriate orders within eight weeks.
The petitioner's counsel submitted that on account of uncertain spread of Covid-19, people are under the impression that they would die soon and few have started taking their own lives. Hence, he suggested that suitable psychiatric counselling through trained people should be given to prevent such incidents.
The judges observed that suicides happen in a spur of the moment depending on the will of the concerned individual. The judges observed that several NGOs are available to give psychiatric counselling and the said information is also put out in public domain. tnn
GET THE APP