Tamil Nadu: No additional medical seats, high court told
CITY
Tamil Nadu: No additional medical seats, high court told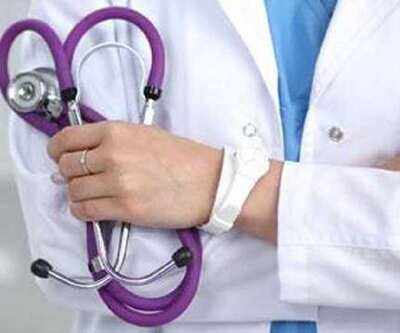 Representative image
CHENNAI: The National Medical Commission (NMC) on Thursday informed the 
Madras high court
 that 
additional seats
 cannot be created in 24 
medical colleges
 in Tamil Nadu to accommodate candidates under the 7.5% reservation provided for students from government schools, as it requires prior sanction of the Supreme Court.
The Supreme Court has repeatedly held that the high courts cannot order creation of such additional 
medical seats
, V P Raman, counsel for NMC,said.
The issue pertains to a batch of pleas moved by candidates who got allotted to self-finance medical colleges through reservation but opted to waitlist as they could not afford the fee.
A day later, the state government announced that it would sponsor all such students who are allotted seats in self-financing colleges.
Claiming that they would not have opted to waitlist if the announcement was made a day before during their counselling a batch of such students have moved the present petitions.
During the course of hearing, Justice N Anand Venkatesh suggested creating additional seats as a onetime measure to accommodate the students totalling 60.
However, in view of the submissions made by the NMC, the judge refrained from passing any such order. If such order is challenged and eventually reversed by the Apex Court it would be more cruel for the students, the judge said.
Your one-minute news catch up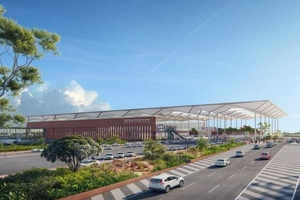 Not 'Jewar' or 'Delhi Noida', it's officially Noida International Airport now
NCR's second airport, coming up at Jewar in Greater Noida, will officially be known as Noida International Airport and will have as its constant companion a logo depicting a flying sarus crane, Uttar Pradesh's state bird that has one of its richest habitats in the wetlands around Noida. The concept of the logo germinated from discussions on themes centred around the state bird.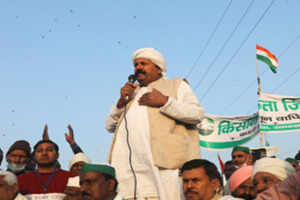 Can take two steps back if govt does the same, says BKU chief
Indicating a softening of stance, Bharatiya Kisan Union (Tikait) president Naresh Tikait on Thursday said farmers are willing to take "two steps back", provided the Centre does the same. "We want to reach a conclusion. It is the 22nd day of our protest. For how long will it continue? We are now ready to move two steps back, but the government should do the same," said Tikait.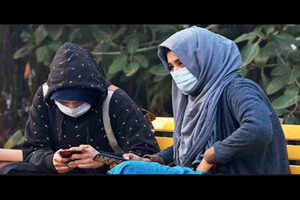 Trouble comes in waves, Delhi shivers
A "severe cold day" was recorded on Thursday with the capital experiencing this winter's lowest maximum temperature at 15.2 degrees Celsius, seven degrees below normal. Cold wave conditions also prevailed in some parts of Delhi. Both cold day and cold wave conditions will continue in parts of the capital on Friday. Minimum temperature of 4.6 degrees Celsius recorded.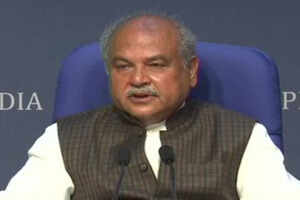 Narendra Tomar slams Congress, Akalis for reversing stand on agri reforms
On a day the Supreme Court stepped in to help resolve the stand-off over the new farm laws, agriculture minister Narendra Singh Tomar in an 8-page letter seemed to target Cong, Left-aligned farmers' unions, AAP, Akali Dal, experts "who have gone back on their advocacy for the same set of agricultural reforms now posing as neutrals" and farm unions who had "resiled from support".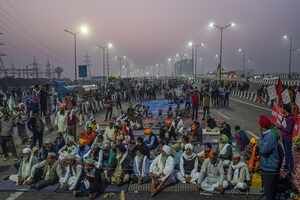 Consider putting on hold new farm laws: SC to govt
The Supreme Court on Thursday asked the Centre to consider deferring implementation of the contentious farm laws as a step towards resumption of dialogue with agri unions opposing the legislations. Attorney general KK Venugopal's immediate response was, "That (deferring) is not possible". When bench said the govt could consider this to help resume stalled talks, he relented.
Nepal must learn from Lanka, be vigilant about China: CDS
Nepal should learn from other countries like Sri Lanka and stay vigilant in its dealings with China, said chief of defence staff General Bipin Rawat on Thursday, in remarks that may not go down well with the PM K P Sharma Oli-led government in Kathmandu.

Earlier, advocate-general Vijay Narayan informed the court that so far 11 MBBS seats have been reverted to the state quota from the all-India quota and in addition to 15 BDS seats.
Therefore, as per the present status we have 26 seats which can be allotted to the students, he said.
Representing a petitioner, senior advocate P Wilson submitted that priority must be given to students who are in the waitlist.
As the AG also concurred with the submission, Justice Anand Venkatesh directed the authorities to conduct a separate counselling for such students after the conclusion of the second of regular counselling.