Set up panel to ensure safe storage of free laptops at schools, Madras HC judge tickaraman tells Tamil Nadu govt
Set up panel to ensure safe storage of free laptops at schools, Madras HC tells Tamil Nadu govt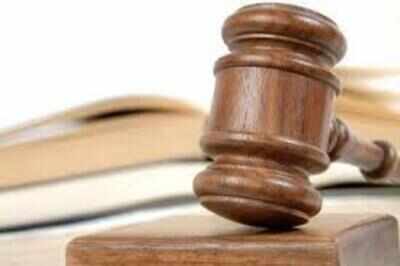 MADURAI: Observing that there are a lot of loopholes in the recovery of stolen laptops and in the process of mechanical closure of FIRs registered in this regard, the 
Madras high court
 has directed the 
Tamil Nadu
 government to constitute a special committee to come out with a mechanism to ensure safe storage of free laptops at schools. It also directed the government to recover the stolen laptops that are meant to be distributed among students.
The court was hearing the petitions filed by C Jayakumar and P Vasanthi Stella Bai, headmasters of government schools in Trichy and Dindigul districts, challenging the order of recovery since the free laptops that were meant for distribution to students were stolen from the schools.
Justice R M T Teekaa Raman observed that non-speaking orders for recovery of the laptops were passed by the authorities despite the explanation given by the petitioners. The judge set aside the orders and remitted the matter back to the authorities to pass a speaking order by awarding sufficient opportunity of personal hearing to the petitioners.
Regarding the theft of laptops, FIR's are closed in a mechanical manner and an improper order of recovery is passed with loopholes, making a clear way to get rid of the financial liability in the judicial forum. The judge observed that the GO issued by the department appears to be another legal hole to escape from the liability of payment of cost in view of the absence of a prescribed procedure.
Observing that all is not well with the distribution of the laptops, the judge directed the secretary of the school education department to constitute a special committee comprising zonal inspector general of police, director of school education and special government pleader of high court, within eight weeks. The committee should come out with suggestions for the proper storage of laptops and the security arrangements to be adopted by the school HMs where the laptops are kept.

The committee has to collect details of the total number of laptop theft cases reported since 2012. It should also collect details of the cases, which are detected so far along with the recovery and the cases that are not detected so far. The committee should take steps to investigate the pending cases or the cases, which were closed without proper investigation with the help of the cybercrime wing, the judge said.
The judge also directed the special government pleader appointed for education to advise the authorities on the proper procedure that has to be adopted for recovery proceedings from the head of the institutions.