Plea in Madras HC wants home appliances stores to open
Plea in Madras HC wants home appliances stores to open
TNN | Apr 28, 2020, 07:19 IST+1AA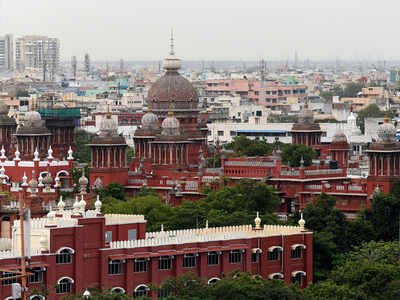 Madras high courtCHENNAI: A lawyer has approached the Madras high court seeking to permit functioning of retail home appliances shops and service centres during lockdown.
Advocate G Rajesh said home appliances like gas stoves, mixer grinders, refrigerators andwater purifiers are also essentials for a day-to-day activity of a household. Since such retail outlets and service centres are not functioning, any malfunction of household apparatus would stall day to day affairs in households, he added.
REMOVE ADS
"Since the lockdown itself was notified at short notice, the general public were unable to repair their home appliances in time. They were unable to procure new products too, since home appliance showrooms, including service centres, have been closed," the petitioner said.
Even e-commerce platforms for home appliances are closed their services, and citizens were unable to procure the products online. Senior citizens are in great need of maintenance/ repair of refrigerators for storage of their medicines andfor fooditemsof perishable nature. The refrigerator is an integral part of households for storing milk for children and senior citizens, he added.
Given the restricted movement of people, it is necessary for them to stock up essential goods and store the perishables in refrigerator s. Non-storage may entail frequent visit to shops resulting in higher spread of Covid-19," he said.
The plea is likely to be taken up for hearing in this week.