Madras HC seeks details of testing kit availability
Madras HC seeks details of testing kit availability
TNN | May 6, 2020, 11:18 IST+1AA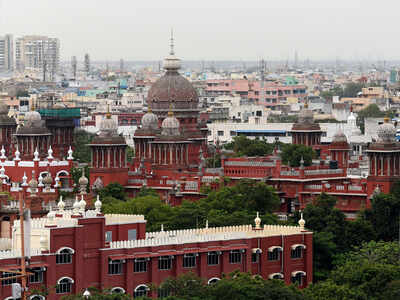 Madras high courtThe Madras high court has directed the Tamil Nadu government to file a report on the availability of kits in the state for conducting Covid-19 tests, along with steps taken for more procurement and the possibilities of establishing mobile testing booths.
REMOVE ADS
A division bench of Justice Vineet Kothari and Justice Pushpa Sathyanarayana passed the order on a plea moved by advocate A Amal Antony.
The petitioner wanted the court to direct the state to form a committee to help the homeless and pavement dwellers and to conduct Covid-19 tests on them and provide them appropriate medical treatment.
Amal wanted the state to increase the number of government testing labs and private labs in each district for convenience of the public at large and to fix Rs 500 or any affordable fee for Covid-19 test.
According to the petitioner, though socially responsible people are providing food and water to homeless and pavement dwellers, relief materials other than just food has to be ensured by the state.
Since such people might not be aware of the places where such testing is done, the petitioner wanted the state to directly approach them to conduct the tests.
He said that since such people move from one area to another on daily basis, there are high chances of spreading the infection without their knowledge.
TRENDING NOW
START A CONVERSATIONADD COMMENT
Next StoryCITY
Lockdown: Tamils stuck in Maharashtra say officials demand Rs 3,500 as bus fare to send them back home
Shanmughasundaram J | TNN | Updated: May 6, 2020, 11:15 IST+1AA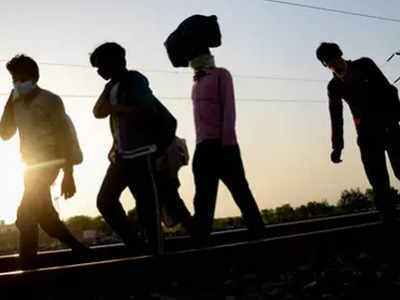 (Representative image)Mumbai is less than Rs 600) Where will we go for the money as we didn't have any job for the last two months?," said M Illayaraja, who along with 500 others are staying in Vijayanagar in Sangli. He is hailing from Tayinipatti in Pudukkottai district.
REMOVE ADS
Police have arranged a free medical check-up for 540 youths staying in Ratnagiri. "Officials here are saying that they are ready to send us home, but there is no response from our (TN) government till date. They have taken our names, phone numbers and promised us to arrange transportation facility if the TN government is ready to receive us," said R Karthick of Tiruvallur's Tiruttani. "Will the TN government be ready to receive us?" said a group of youths staying in Ratnagiri along with Karthick.
As per the protocol, the receiving (destination) state has to respond to the source state and coordinate with it on logistic and transportation facilities. "The authorities in Maharashtra told that the TN government was not keen on receiving them. Without any communication from our state, it will be difficult for us to reach home on our own," said M G Vignesh of Kanykumari's Kottar village.
Srithar of Mumbai Vizhithal Iyakkam said several hundred Tamils, daily wage labourers, were living in a pathetic condition in Mumbai city. They were living on private charity, but the lack of action from the TN government to bail them out of this pathetic condition is unfortunate.
TRENDING NOW
START A CONVERSATIONADD COMMENTQUICK LINKSCORONAVIRUSPANNEERSELVAMCORONAVIRUS INDIAMK STALINFLOODS IN CHENNAICHENNAI WEATHERCHENNAI RAINAIADMKDMKJALLIKATTUAAGET THE APP
MORE FROM OUR NETWORK
Tamil NewsTelugu NewsKannada NewsMalayalam NewsET MobileIndiatimesTimes JobsFolloGreetZapActive WorldMagicbricksAds 2 BookAstrospeakNavbharat TimesNewsPointGames AppMX PlayerTimesPointsLongwalks AppNewspaper SubscriptionColombia Ads and PublishingTimes Prime
TOP TRENDS
Coronavirus cases in IndiaDelhi FireNarendra ModiCoronainvirus in India liveMehbooba MuftiCoronavirus in Tamil NaduPetrol PriceCoronavirus vaccineCBSE NewsPetrol PriceIndia Lockdown updateTelangana Lockdown ExtensionAICTE NewsWeekly HoroscopeFace Masks IndiaCoronavirus newsHoroscope todayStep by Step Pizza RecipeAbout usTerms of UseDesktop version
Copyright © 2020 Bennett, Coleman & Co. Ltd. All rights reserved. For reprint rights: Times Syndication Service