Justices M Sathyanarayanan and R Rajamanickam directed the municipality to stop the construction and directed the government to initiate the restoration process immediately and take necessary action to remove garbage and weeds. The government in response agreed to shift the proposal to a different location, but till date has not taken any steps to restore the lake.
Locals stop slum board project on Pammal lake bed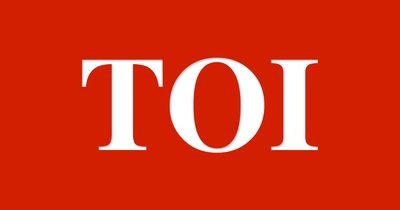 Chennai: Construction of tenements by Tamil Nadu Slum Clearance Board (TNSCB) on a lake in Pammal was put on hold by revenue officials after locals raised concern.
The water body, called Moongil Eri, was originally spread across more than 50 acres and served as a drinking water source for residents in and around Pammal. It has now shrunk to less than half the size and was filled with filth and weeds.
In 2018, Pammal municipality proposed to construct a wet waste plant on the lake. Opposing this, David Manohar, a civic activist with NGO Arappor Iyakkam, approached the Madras high court.
On hearing his plea, Justices M Sathyanarayanan and R Rajamanickam directed the municipality to stop the construction and directed the government to initiate the restoration process immediately and take necessary action to remove garbage and weeds. The government in response agreed to shift the proposal to a different location, but till date has not taken any steps to restore the lake.

Meanwhile, the TNSCB had awarded a tender to a local contractor to construct tenements at Rs 40 crore in the lake area. Nearly two acres of land was to be utilised for this purpose.
Your one-minute Citynews catch up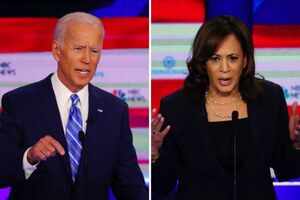 Biden picks Kamala Harris as vice-presidential running mate
Democratic nominee Joe Biden on Tuesday picked California Senator Kamala Harris as his vice-presidential running mate for the 2020 Presidential election. Harris, who was born in California, is half Indian-half Jamaican. She will be the first black and Indian American on a major US party ticket and fourth woman in history to be chosen for on a major party's presidential ticket.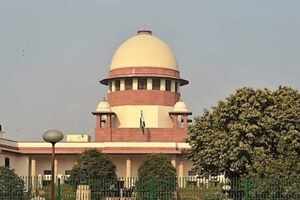 SC gives equal inheritance right to daughters from 1956
The Supreme Court in a landmark judgment on Tuesday cleared the legal cobwebs to declare that daughters will have inheritance rights equal to those of sons from properties of fathers, grandfathers and great-grandfathers right from the codification of the law in 1956. Whether the father was alive or not, daughters born before Sept 9, 2005, can claim equal right in inheritance.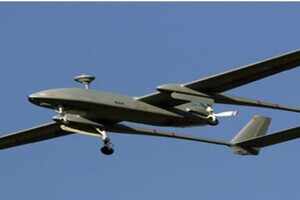 Amid LAC standoff, govt fast-tracks project to arm Israeli drones
India on Tuesday approved measures to speed up long-pending projects to arm its Israeli drones with deadly weapons and indigenously manufactured Russian Kalashnikov assault rifles, while also clearing procurements worth Rs 8,722 cr of basic trainer aircraft, naval guns and anti-tank ammunition. The move comes amidst the military confrontation with China in Ladakh.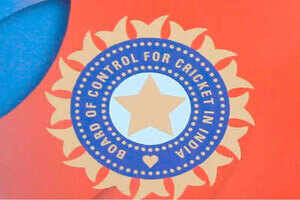 IPL sponsorship: BCCI looks to raise Rs 300cr amidst pandemic
The BCCI has decided to expand its official partners in the Indian Premier League (IPL) from three to five – looking to bring two additional partners at an average commitment of Rs 40cr each – and are aiming to raise anywhere around Rs 300cr in the wake of Vivo's exit. Further, TOI understands, the cricket board is zeroing in on a "substantial deal" for title rights.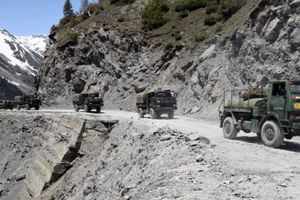 Ready for long haul in Ladakh: Army to parliamentary panel
The Indian armed forces are prepared for the long haul in eastern Ladakh since the de-escalation process with China is likely to be a long-drawn affair, the country's military brass has told a parliamentary panel. Sources said top military officers, led by chief of defence staff General Bipin Rawat, told the public accounts committee (PAC) that necessary steps have been taken for deployment of soldiers in the harsh winter in the high-altitude region.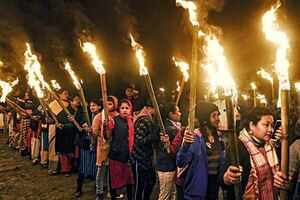 MHA's Assam panel makes 'confidential' report public
A high-level committee constituted by the MHA for finding ways to protect and preserve the identity of Assamese people under the Assam Accord of 1985 has suggested that only those people who were residing in Assam on or before January 1, 1951 and their descendants will be eligible for the constitutional safeguards.

This week, the contractor had begun construction activities after a 'bhoomi pooja'. This attracted the attention of locals. "This was a clear violation of the Madras HC direction. So I immediately filed a complaint with the Chengalpattu Collectorate," said Manohar.
A team of revenue department officials led by a Revenue Divisional Officer (RDO) inspected the site. "We instructed them to stop all construction activities and have sought more clarity from TNSCB," said the RDO Ravichandran.
The TNSCB said funds for the project, approved nearly a deacde ago, had been sanctioned very recently. Officials were optimistic that they would get a green signal from the revenue department once they submit the necessary government order copies.
The lake, located on the west side of GST Road, plays a key role in storing excess water during the rainy season. With all drains choked with waste, there was very little chance for rain water and surface run-off water to reach the lake, said residents. They said this was also a reason for frequent water-logging on the Thiruneermalai side as Pallavaram lake has become the only destination point for excess rainwater storage.
Next Story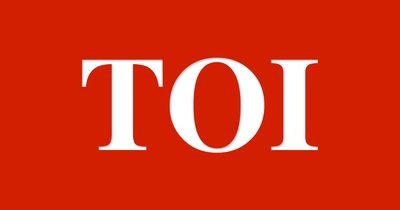 Chennai: Every monsoon, the IMD warns fishermen about high wave activity that also causes severe coastal erosion. But such warnings come just five days in advance, leaving very little time for marine protection plans.
Soon, Indian researchers may be able to forecast high surface waves and pinpoint coastal areas under threat of erosion due to such waves up to three months in advance. A preliminary study has found a link between this wave activity and certain climate variations during the southwest monsoon. These climate variations when fed into a wave and an erosion model that is being developed could forecast three months in advance and eventually give a picture of wave activity and coastal erosion for the 2070-2100 period.
A team from INCOIS, Hyderabad found high waves occur when the movement of convection (heat), or cloudbands, between the Indian Ocean and Western Pacific in the northeast direction occurs during the monsoon. This BSISO (Boreal Summer Intraseasonal Oscillation) also represents the 'active' and 'break' phase of the monsoon.
INCOIS director incharge T M Balakrishnan Nair said an active BSISO, occurring every few days in June-September, enhances monsoon winds and transfers energy to surface waves generating continuous high waves that threaten the 
coast
 and the coastal community. BSISO is continuously monitored globally for its periodicity.
"If we know when BSISO is active and feed the same into the numerical model, we can generate a seasonal forecast for high wave activity three months ahead. We can also know the areas where the activity will be severe for the concerned state and district authorities and disaster management authority to either evacuate people or put up some structure to protect the coast from the waves," he said.
This season, BSISO's active phase is up to August 14. "The wind speed during an active BSISO will average 25m per second against 5m-10m per second pre-or post-monsoon. Southwest monsoon winds hitting the west coast directly are why we see more high waves, erosion and flash floods in Kerala and Karnataka."
Findings of the study, for which researchers took 30 years of climate and wave data, will eventually help develop an ocean wave climate services for better coastal and navigational protection plan of the ministry of earth sciences' 'Deep Ocean Mission' project.
"Wave activity along Bay of Bengal is not as severe as Arabian Sea. Also, wave activity in Northeast monsoon is more cyclone induced, lasting 2-3 days, whereas in southwest monsoon it lasts many days over the season," he said. "We have been forecasting cyclone induced waves for the last 10 years accurately with an error of less than only 10%."
GET THE APP