Expressing displeasure at the content being telecast by news channels, Madras high court on Tuesday orally observed that media should have some responsibility and not telecast everything since they do not have any censorship. A division bench of Justices N Kirubakaranand B Pugalendhi observed that there must be some control over television channels
CITY
Channels can't telecast everything, control needed: Madras HC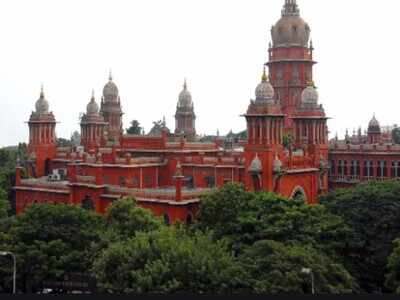 Madras HC
MADURAI: Expressing displeasure at the content being telecast by news channels, Madras high court on Tuesday orally observed that media should have some responsibility and not telecast everything since they do not have any censorship. A division bench of 
Justices N Kirubakaran
and 
B Pugalendhi
 observed that there must be some control over television channels.
Ever since the media telecast the 2008 Mumbai terror attacks, even terrorists were watching TV channels for clues to attack. The other day, a girl was butchered in Karnataka and it was also shown on TV. The judges said that media should have some responsibility to ensure that such kinds of visuals are not shown on screen. Since even a newborn child stares at the screen nowadays and children in general are attending online classes, the judges wondered what would be the impact such visuals have on them.
With regard to obscene TV advertisements and programmes, the judges orally said they enter the houses without permission. There is a need to regulate the contents that are broadcast on TV. The court was hearing a batch of two public interest litigations – one seeking a direction to the central and state governments to monitor and take actions against the TV channels and cable operators for telecast of vulgar and obscene programmes and advertisements, and another seeking action against online gaming groups involved in cyber crimes, scam and illegal data transfer.
The court had earlier ordered notices to cricketers Virat Kohli and Sourav Ganguly and actors Prakash Raj, Tamannaah Bhatia, Rana Daggubati and Sudeep who had featured in advertisements for online games. Counsels for Virat Kohli, Sourav Ganguly and Tamannaah Bhatia submitted that Tamil Nadu government had promulgated an ordinance banning online gambling in the state.
It is worth recalling that the court had last month taken a serious view of nudity being telecast under the cover of doctor's advice as well as advertisements on channels, which would affect the minds of youngsters and children. The court had then granted interim injunction restraining the channels from telecasting such advertisements and programmes.
Your one-minute news catch up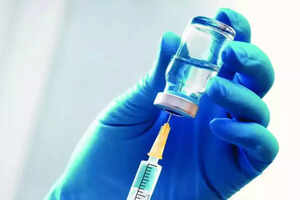 UAE Islamic body OKs vaccines even with pork
The United Arab Emirates' highest Islamic authority, the UAE Fatwa Council, has ruled that coronavirus vaccines are permissible for Muslims even if they contain pork gelatin. The ruling follows growing alarm that the use of pork gelatin, a common vaccine ingredient, may hamper vaccination among Muslims who consider the consumption of pork products "haram", or forbidden under Islamic law.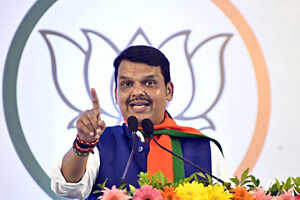 Ayodhya struggle a bid to make Hindus mentally strong: Fadnavis
The campaign held over years for the construction of Lord Ram's temple in Ayodhya was aimed at helping Hindus rid their "defeatist mentality", senior Maharashtra BJP leader Devendra Fadnavis said. "Protests held over years for the construction of a temple to Lord Ram in Ayodhya were aimed at making Hindus shed their 'parabhut mansikta' (defeatist mentality),"he said.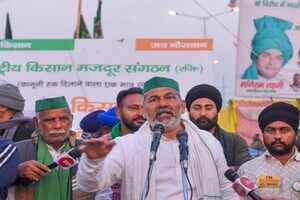 Farmers protest: BKU spokesperson says dialogue only way
As the farmers protest entered its 27th day on Wednesday, Bhartiya Kisan Union (BKU) spokesperson Rakesh Tikait on Wednesday said a solution will come out through dialogue and his organization is ready for it. Speaking to ANI, Tikait said that farmers under the BKU will not accept anything less than a complete rollback of the laws.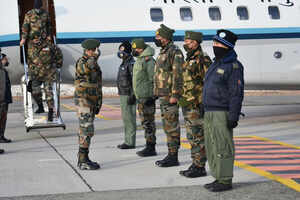 Army chief Naravane visits forward areas along LAC in Leh
Indian Army chief General MM Naravane on Wednesday visited forward areas along the Line of Actual Control (LAC) in Ladakh's Leh to access the situation. The Army chief was on a one-day tour to Leh where he met Fire and Fury Corps. He also inspected the Rechin La mountain pass.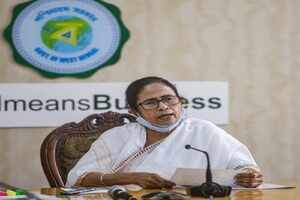 Mamata Banerjee speaks to farmers protesting at Singhu border
West Bengal chief minister Mamata Banerjee on Wednesday spoke to the farmers camping at the national capital's Singhu border protesting the Central farm laws and assured them of her support in their stir, the Trinamool Congress said.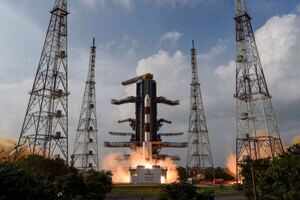 Amazon, OneWeb, 24 others seek nod for space business in India
Within months of India deciding to open up the space sector, at least 22 proposals from Indian firms and institutions and four foreign companies are being formally reviewed by IN-SPACe, the newly formed space regulator. Jeff Bezos' US-based Amazon Web Services (AWS) and Bharti Group backed UK-based OneWeb are among the firms that have shown interest.