Decision-making powers must be vested with police: Madras HC
CITY
Decision-making powers must be vested with police: Madras HC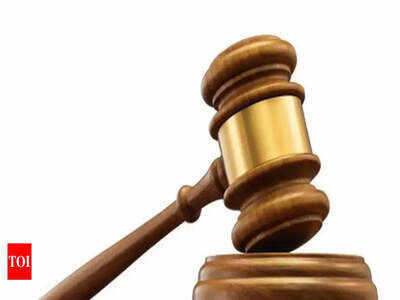 Representative image
MADURAI: Observing that decision-making powers must be vested with police officers on how to proceed with the case, the Madras high court has held that courts cannot stand in the way by directing to register a case or whether the police should exercise power under Section 41 CrPC (to arrest) or under Section 41(A) CrPC (not to arrest – notice) while dealing with 
anticipatory bail petitions
.
The court was hearing the anticipatory bail petition filed by P Vasantha, a resident of Pudukottai district.
While the government advocate informed that no case was registered against the petitioner, her counsel sought to issue notice under Section 41(A) CrPC to the petitioner in the event of registering any case against her so that she would be able to file anticipatory bail petition in advance before the court.
Justice S M Subramaniam noted that a case must be registered for the purpose of considering an anticipatory bail petition, under Section 438 CrPC. The judge said that Section 41(A) CrPC is very clear that if arrest is not required, then, only notice is to be issued by the police officer in advance calling a person to explain with regard to the allegations set out in the complaint.
The judge observed that a free, fair and impartial approach in accordance with law is an important factor for any police officer, while dealing with the crime and criminal cases. This court is of the considered opinion that the required amount of freedom is essential to exercise the powers by the police officials to control the crime and maintain law and order in the interest of the public at large.
The judge cited that if police officials are directed to issue notice under Section 41(A) of CrPC in all the cases without considering the facts and circumstances, there is a possibility of erroneous implementation of the orders by the police or likelihood of the accused persons absconding.
"It is needless to state that when no case is registered against the petitioner, the question of issuing any direction would not arise at all. Once a case is registered then only the courts are expected to pass appropriate orders and not in all circumstances. There may be some exceptional cases, but the same cannot be followed as a precedent or rule," observed the judge.

The judge observed that the concept of granting relief even before registration of a case is not preferable and in the event of conferring any such privilege in favour of the petitioner in an anticipatory bail, there is a possibility of misuse and abuse of such order. That apart, police officials may also be deprived of exercising their lawful powers. Hence, the judge dismissed the petition.