Madras high court judge R mahadevan – directs Indian Bank to frame recruitment rules for post of sub-staff
CITY
Madras high court directs Indian Bank to frame recruitment rules for post of sub-staff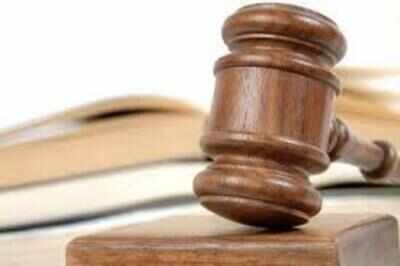 MADURAI: The 
Madras high court
 has directed banking authorities to frame 
recruitment rules
, if not already framed, prescribing qualification for the post of 
sub-staff
 of 
Indian Bank
 and notify the same in the gazette.
Disposing of a batch of petitions, Justice R Mahadevan observed that recruitment rules would be required to any post, which is being filled or any service which is being created.
The judge said that the bank had clearly stated that in the matter of recruitment of staff in the bank, due process was followed, which included notifying the vacancies, calling for applications from the eligible candidates through a public advertisement.
The judge observed that equal opportunity in public employment is a constitutional mandate and all the citizens who are eligible for public employment should be provided an opportunity to participate in the open competitive process and all the selection to the public post must be done in accordance with the rules in force.
The judge observed that the court was of the opinion that the petitioners could not claim as a matter of right to be recruited to the said post of sub-staff, in the absence of any recruitment rules in the Indian Bank. Hence, the relief sought in these petitions cannot be granted to the petitioners.
Directing the banking authorities to frame recruitment rules, the judge said it was needless to state that the formation of recruitment rules did not prevent the petitioners to compete in the selection process if they satisfied the norms as prescribed in the recruitment rules.