Lordship தண்டபாணி order -Two children to get death benefits of father, as HC removes mother from claims case
Two children to get death benefits of father, as HC removes mother from claims case
TNN | Mar 8, 2020, 04:55 ISTAA2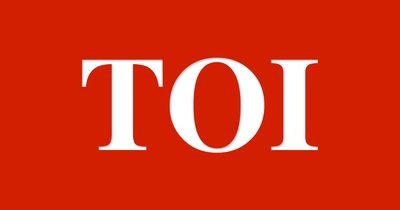 Chennai: A woman who deserted her two children is unlikely to get any compensation for her husband's death in workplace, as Madras high court directed a labour tribunal to delete her name and instead add the names of the couple's two children in the claim application.
REMOVE ADS
Justice M Dhandapani also directed the owners of the construction company, in which the deceased father was a contractor, to deposit Rs 7 lakh as interim compensation for the children.
The issue pertains to a plea moved by R Sivaprakasam and C Thirumurugan both builders for whom deceased Manikandan was working on contract basis to carry out centring work. They wanted the court to quash the charge sheet filed by the Poonamallee police charging them for offence under section 304 A (causing death by negligence) of IPC.
On November 30, 2012 during the course of employment, Manikandan got electrocuted when the iron rod which he was using accidentally touched a live electric wire.
When the plea came up for hearing, the petitioners submitted that the charge framed under Section 304-A of IPC does not stand attracted, as the ingredients for an offence to be made out under the provision is that the death should have been caused by the person by doing any rash or negligent act. The death had happened not on account of any negligent act of the petitioners, but more due to the negligence of the deceased himself, they argued.
They further submitted that in fact the wife of the deceased has deserted her two children and remarried and that they are willing to deposit Rs 5 lakh for the benefit of the future of the children on humanitarian grounds.
On inquiry by the court, it came to light that the woman has in fact deserted the children and that the elder brother of the deceased is taking care of the kids at present. The court was further informed that the woman is not pursuing a claim made under for workmen's compensation seeking Rs 15 lakh compensation from the employers of her husband.
Recording the facts, the judge said: "True it is that the spouse of the deceased having settled in her life, had taken little efforts to take the case to its logical end. The only reason that could be attributed to her said conduct is that having received some money from the petitioner and having remarried, she might have lost interest in proceeding with the case any further. But that cannot be put against the children, who are equally entitled to the compensation due to them."
The court then directed the labour tribunal to delete the name of the wife in the claim application and add the names of the children represented by their guardian and elder brother of their father.