HC appoints senior counsel as guardian of minor orphan boy judge Pnpj senior Veerakathiran
HC appoints senior counsel as guardian of minor orphan boy
TNN | Mar 10, 2020, 04:45 ISTAA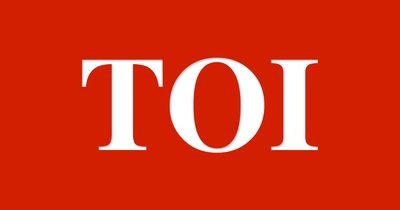 Madurai: Madras high court on Monday appointed a senior counsel as guardian of a minor orphan boy in Tirunelveli district, after some people attempted to usurp his properties.
A division bench of justice P N Prakash and justice B Pugalendhi passed the interim order while hearing a habeas corpus petition filed by V Rajan Selvin, a relative of the minor boy seeking to produce the latter at the court.
REMOVE ADS
When the case was taken up for hearing on Monday, the additional public prosecutor K Dinesh Babu submitted that pursuant to the earlier directions of this court, the minor boy is kept in a home under the care of the child welfare committee. He submitted that initially an abduction case was registered and further another case was registered against three people, including Lakshmanan for allegedly forging documents to usurp the boy's properties and investigation is under way.
All the properties are under the control of the Palayamkottai assistant commissioner of police (ACP) and steps are being taken to make arrangements for the educational expenses of the boy by making use of his properties as per the court directions.
Taking note of the submissions, the judges observed that considering the enormity of the case, the court appoints a senior counsel Veera Kathiravan as guardian to the boy and his properties. The judges directed the guardian to study the documents of the case, visit the boy and file a report before the court on March 16.
It maybe recalled that during the previous hearings, the court took serious view in this case and exercised 'parens patriae' jurisdiction in the welfare of the minor boy. The court directed the sub-registrar to cancel the power of attorney issued in favour of some people as they created bogus documents including fake Aadhaar card of the boy in an attempt to usurp his properties.